ZEE JLF AT BOULDER: Get High on Literature!
A festival of literature from all over the world, ZEE JLF at Boulder promises to be an event unlike any other. Free and accessible to everyone, rich with words and ideas, the Festival invites you to join us in examining the human experience through the reflections and imaginations of distinguished contemporary authors from across the globe.
In an uplifting celebration of the mind and heart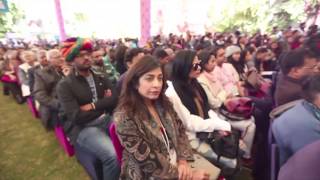 TEAMWORK ARTS
From Concept to Curation and
Design to Production
The arts of India are unrivalled in their depth, diversity and mystery and showcasing it to global audiences requires a deep understanding of our culture, an acute sense of relevance in programming and an unflinching attention to detail. Above all, we at Teamwork believe in love and respect for the artist.
Teamwork Arts is a highly versatile production company with roots in the performing arts, social action and the corporate world. Our expertise lies in the area of entertainment and includes documentary and feature films , television, the conceptualisation and development of contemporary performing and visual arts and literary festivals around the world, and in nurturing new talents across all art forms.